In the Pudding
is the seventh episode of the
first season
of
Arby 'n' the Chief - Bytes
.
Arbiter plays Jon's PSP Go while Chief is still in shock after setting his eyes on Minecraft gameplay.
Arbiter is playing Castlevania: Symphony of the Night on Jon's PSP Go. Master Chief remains in shock from seeing Minecraft's graphics. He has been paralyzed for nine days but finally snaps out of it to argue with Arbiter about Minecraft and gaming in general. Arbiter tells Chief that Halo online currently isn't working, which upsets Chief. Chief decides to go on the computer and masturbate. Arbiter continues to try to get 200.6 map completion in Symphony of the Night, but gives up and decides to look on GameFAQS to see if there is a full map there. Just as Arbiter reaches the top of the computer, Chief ejaculates on Arbiter insulting him, saying it's nothing he's not used to.
Episode How-Tos
Edit
HOW TO defeat Dracula
HOW TO destroy the video gaming industry
HOW TO Earth
HOW TO achieve 200.6% map completion
HOW TO get yourself a helping of pudding
Watch the Episode
Edit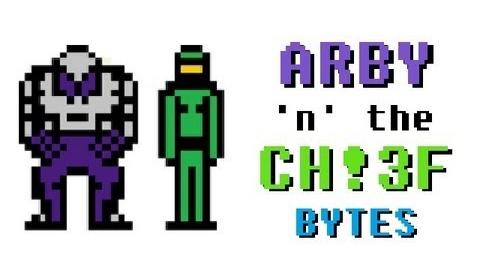 Community content is available under
CC-BY-SA
unless otherwise noted.