The seventh season of Arby 'n' the Chief premiered on April 7, 2012, and was originally intended to be the final season of the show. Episodes were scheduled to be released every three weeks [1], although this goal was often left unmet. The average run time for each episode was intended to be ten to fifteen minutes, but some episodes have had a run time of around twenty to thirty minutes.
This season is generally considered to be the darkest of them all, being even darker in tone than the previous two. Death and despair are prominent themes, while the previously commonplace comedic elements have been kept to a minimum. The relationships between the main characters are more strained than ever before. The soundtrack is minimal, incorporating elements of noise, ambient music and dubstep; scenes with little dialogue are frequent. Title cards are discreet, and credits usually roll silently. Season seven is the longest fully released so far, with a total of 25 episodes.
Production and release
In late 2012, the season was put on a hiatus, as Jon stated to be overwhelmed from both school work and work on the show. [2]. The season had been suggested several times to be the last one of the series, for example in the director's commentary for "Terminal", Jon pondered the idea of ending the show on its seventh season as a nod to Bungie's favorite number, which is also seven. On March 2, 2013, a new trailer detailing season seven's second half was released, with the announcement confirming that it will be indeed be the last one in the main continuity of the series. Episodes resumed on March 30, 2013 and were uploaded weekly up until the release of "Ignition", which was to be the final episode of the series.[3]
Later in 2014, Jon revealed via his Twitter that he was considering bringing back the series with an eighth season. Since then, Jon has teased the development of the season. Rumors and suspicions went rampant until a teaser trailer for season eight was revealed by Jon on his personal YouTube account on January 22, 2015.
Overview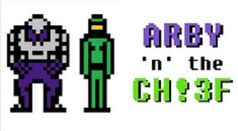 A few weeks have passed since Greg and Cortana found their way back to Master Chief and Arbiter. Chief and Cortana are constantly fighting and hurling insults and objects at one another, and-- like Chief -- Arbiter finally begins to deteriorate and is confronted by his mortality.
Meanwhile, a merciless clan of trolls led by Halo addict Eugene Black, and co-moderated by fellow high-schooler Tyler King and homebrew software engineer Colin Hunt, become notorious throughout the network for their offensiveness and cruelty in the relentless pursuit of "the lulz". One fateful night, the Arbiter crosses paths with Eugene online, and a relationship forms that will cause the toys to question their values and embrace their darker selves -- which may eventually lead to their destruction.
Cast
Episodes
Act I
Screenshot
Title
Air Date
Code
#
"Reapers"
April 7, 2012
7-01
65
Life settles down after Cortana and Greg return home. Elsewhere, a group of trolls assault a Halo server that is holding a Funeral for a deceased player.
"Barbie 'n' the Chief"
April 28, 2012
7-02
66
Master Chief secretly orders and collects a mysterious package. Meanwhile, the personalities of the trio of trolls depicted in the glimpse of the future in the premiere episode slowly begin to unravel.
"Massive Damage"
May 26, 2012
7-03
67
Arbiter further searches for ways of coping with his deterioration. Meanwhile, Master Chief pursues the woman of his dreams, Emma -- who merely spoke to him for thirty seconds and sent him a clan invite -- and Eugene punishes a player unfamiliar to him who has been trolling matches and forums poorly, falsely claiming to be a member of Eugene's clan in the process.
"Terminal"
June 16, 2012
7-04
68
Following his first taste of rejection by a girl he fell in love with online, Master Chief falls further into a downward spiral. Meanwhile, Cortana and Greg confront Arbiter about his excessive drinking.
Act I
Act II
Screenshot
Title
Air Date
Code
#
"Heat"
July 7, 2012
7-05
69
Master Chief wakes himself up early in the morning while the other toys are still asleep in order to go through with his mysterious plan previously interrupted by the Arbiter.
"Ashes"
August 13, 2012
7-06
70
Master Chief struggles to place his accidental incineration of Cortana out of his mind. Arbiter, under the impression that Cortana had asked Greg's assistance in having her mailed to a children's charity, attempts to come to terms with the fact that she's gone. Greg, aware of the truth, is torn between confessing to Arbiter to clear his conscience and concealing the truth to keep the peace in the apartment.
"Two Point Zero"
September 15, 2012
7-07
71
Master Chief is forced to take action when Greg's guilt over concealing Arbiter from the truth regarding Cortana's disappearance becomes too much for him to handle. Arbiter is beckoned unexpectedly by an acquaintance for help.
"Blast Radius"
March 30, 2013
7-08
72
The Arbiter, upset with Greg -- believing him to have helped Cortana mail herself away to a children's charity -- turns down his company in favor of playing online with the Chief and the duo's new friend, Eugene. The Chief struggles with nicotine withdrawal. Eugene and his trolling clan's co-moderators Tyler and Colin, now in possession of a new iteration of the Fragban software patch -- with the capability of issuing a console-level ban upon a fragged player -- begin wreaking havoc throughout the gaming network.
"Broken"
April 6, 2013
7-09
73
Eugene decides to confide in The Arbiter and Master Chief and reveal to them a secret, after which tension rises greatly between the toys. Greg, clueless what do with his knowledge regarding the truth of Cortana's demise, makes a radical decision. After throwing himself a party, the Chief experiences a traumatizing sight.
"Burned"
April 13, 2013
7-10
74
Emma, the leader of a purist trash-talk-free gaming clan (who shot down Chief, who believed the two of them were in a relationship), attempts to inflate the faith of her members despite the clan's modest interest to the public and recruitment figures. Tyler, at last in the possession of the perma-banning Fragban software patch, wreaks havoc online. Tensions rise between he, Eugene and Colin after Colin makes a controversial announcement. Eugene enters a heated exchange with his father. The toys are at odds over the participation in the banning of players with Eugene.
"Black"
April 20, 2013
7-11
75
Brody, the bullied online role-player who attends the same high school as Eugene and Tyler, approaches his friend Kyle in the pair's frequented server and offers a concerning proposition. Eugene and Arbiter chat privately; Eugene apologizes for he and Arbiter's earlier conflict over the use of the Fragban software patch, and an in-depth discussion follows revealing of the two's troubled lives and personal beliefs.
"Wake"
April 27, 2013
7-12
76
Chief continues to be haunted by visions of Cortana. Following his in-depth discussion with Eugene, Arbiter makes a rash decision.
"Dead Weight"
May 4, 2013
7-13
77
The toys accept the gift of the Fragban 2.0 software patch (with the capability of banning players upon fragging them) from Eugene, and wreak havoc throughout online matchmaking with it after Colin gives the clan the green light to proceed with its usage.
"Spiraling"
May 11, 2013
7-14
78
Six weeks have passed since the toys acquired the Fragban software patch from Eugene. Arbiter continues to deteriorate. The toys are informed by Eugene of an imminent memorial service for a deceased teenage gamer to be hosted online and in-game.
"Crush"
May 18, 2013
7-15
79
After a long absence, Claire returns online, eager to reconnect with the Arbiter. Eugene obtains dirt on Brody via Tyler.
"In Memoriam"
June 1, 2013
7-16
80
Having finally discovered the usage and purpose of the console-bricking software they stole from Tyler, Brody and Kyle find themselves at odds over whether to use the files to ban Eugene or submit them directly to the administration in the hopes that a firmware fix will be developed. Eugene, Tyler, Colin and the toys await the start of the memorial service (seen in the season's premiere episode).
Act II
Act III
Screenshot
Title
Air Date
Code
#
"Descent"
June 8, 2013
7-17
81
A jarring glimpse of two weeks into the future teases a terrible fate for the toys. Following the memorial service crash, the toys find themselves at the peak of their happiness. Eugene and Tyler obsessively await Brody's reappearance. Arbiter has a revealing conversation with Colin.
"Take A Seat"
June 22, 2013
7-18
82
Master Chief's visions of Cortana intensify to the point where the two converse, and uncovers a dark secret of Colin's.
"What Lies Beneath"
June 29, 2013
7-19
83
The toys discuss which course of action to take in response to Colin's inappropriate conduct with a minor online, and are given a jarring glimpse of Eugene's malice.
"Greenlit"
July 6, 2013
7-20
84
The toys struggle with divorcing themselves from the only friends they've ever made online and defecting from the clan.
"Flatline"
July 13, 2013
7-21
85
Eugene receives devastating news. The toys reflect on their defeat by Eugene and his co-moderators and discuss retaliation.
"Event Horizon"
July 20, 2013
7-22
86
Following the banning of the toys and the news of Madeline's abrupt passing, Eugene suggests he, Tyler and Colin get the most out of Fragban while it's functional by initiating a merciless banning rampage. Meanwhile, Master Chief decides to put Colin's private IRC server info received from Peter, the young boy who was under the threat of sexual assault, to worthwhile use.
"The Big Bang"
July 27, 2013
7-23
87
The toys fight against Eugene and his co-moderators until only one side is victorious.
"Game Over"
August 4, 2013
7-24
88
The toys struggle to come to terms with Eugene's suicide and the takedown of his co-moderators.
"Ignition"
August 17, 2013
7-25
89
Arbiter confronts Chief to learn of Cortana's true fate after discovering her base plate buried in the box of junk at the bottom of the hallway closet, where Chief had hidden it after accidentally incinerating her. The apartment receives unexpected visitors.
Act III
Themes and motifs
Season 7 marks a significant change in the pathos of the series. While seasons 5 and 6 mostly retained a light-hearted aesthetic, they also introduced several dark, existential themes that would later become this season's primary focus. One of these themes is death, which is frequently conversed about between Arbiter and Chief and later becomes an emotional conflict. This theme runs hand in hand with the overarching existential crisis that the two face in their everyday lives. The toys continue to deteriorate and ponder their mortality all the while. The character of Eugene also shares this melancholy view of life. He himself questions the purpose of existence.
Death - The major theme of this season is dealing with mortality. Arbiter is facing himself deteriorating worse than before; and Cortana has been murdered by Chief's hand accidently. The first episode Reapers portrays a memorial service of a deceased player; and the chararacter Eugene has been revealed to have a dying sister. Chief is currently struggling to cope with Cortana's death, and the season overall is focusing heavily on coping with death and the causes of it.
Loneliness - Several characters have been shown struggling to find company. This appears as early as in "Barbie 'n' the Chief", where Chief orders a Barbie doll to make up for his lack of a girlfriend. In "Two Point Zero" a player is shown trying and failing to make friends on the online multiplayer network. It is fear of being alone that keeps Arbiter with Chief and Eugene's clan.
Child abuse - While not a major theme, the idea of parental abuse seems to have become a notion that has been brought up. This trend began in "Burned", with the revelation that Eugene's father is physically and verbally abusive towards his son and the scene in which an Xbox Live player named Jeffrey left his baby in a bathtab with hot water, which left it scalded. In "Two Point Zero", there is a dialogue between an uncle and his nephew, implied to be sexually abused by him.
Fire - Fire seems to be a periodic motif that appears in the season, as some of the episode titles (Ashes, Heat, Ignition, Big Bang) all have to do with flames/burning/fire/explosions, Chief takes up smoking which have burning ashes, and Cortana is killed when she is melted in the oven. One thing to mention is that the first episode of the season, Reapers, opens with a close-up view of a building in flames.
Reception
The seventh season received generally positive feedback at the time of release. It was acclaimed for its writing, introspective themes, and character development. However, some viewers have complained that it lacks originality, with season 7 once again using hacks as a plot device. Quite significantly, towards the end of the season, viewer reception improved.
Criticism of dark themes
While many viewers have praised the grim nature of the season's writing, it initially came under fire from a majority of viewers. The common complaint was that the overwhelmingly dark themes and storyline, as well as the more sparing use of comedic elements, had made the show excessively bleak. The episode "Burned" was made a notable example, with many commenting that the scenes with Eugene being abused and the Xbox Live player neglecting his infant child were in poor taste.
However, the release of "What Lies Beneath" and subseqent episodes have garnered a more favorable response to the dark tone of the series. As such, the tone and themes have gradually become more accepted.
Legacy
In the two years following the "series finale" and the announcement of an eighth season, overall reception for season seven has significantly improved. Many have reevaluated the dark tone in consideration of previous seasons and the seventh's place in the main story arc of the show. "Ignition" in particular has garnered near universal acclaim.
See Also
Main article: Season 7 soundtrack
Trivia
This season contains the highest number of episodes, with an episode count of 25.
This is the only season to go on a hiatus during it's runtime. 
Season 7, being the supposed final one at the time, aligns with Bungie's fondness of referencing the number 7.
Before the mid-season finale following Two Point Zero, the season followed a 13 episode plan, as did seasons 3-6. The remaining 6 episodes were to be as follows: Black, In Memoriam, Degeneration, Predators, The Big Bang, Ignition. The majority of these episode names were still used once the Season was extended.
Trailers
Arby 'n' the Chief Season 07 Trailer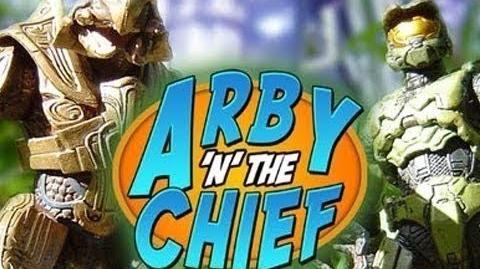 Trailer How-Tos
HOW TO die from deep vein thrombosis.
HOW TO host an online memorial service.
HOW TO make your own dope rap album.
HOW TO make an unexpected dent in your fridge door.
HOW TO lend a hand.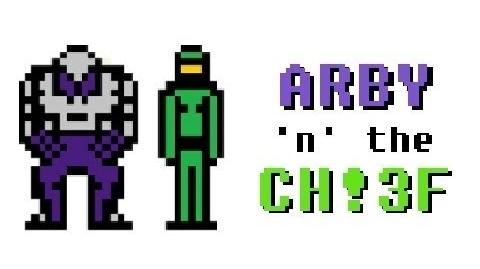 Season 7: Part 2 Trailer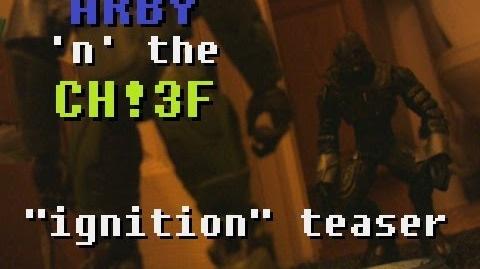 Trailer How-Tos
HOW TO receive a package from Chief.
HOW TO save the Lylat system.
HOW TO see things pan out.
References